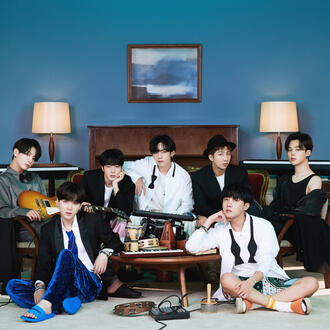 BE
Après leur single 'Dynamite' et leur dernier album 'Map Of The Soul : 7', le groupe sud-coréen BTS est de retour le 20 novembre avec un nouvel album intitulé 'BE' !
---
---
BE
L'album 'BE' (Deluxe ver.) est composé d'un photobook, d'un making book, d'un lyric poster, d'une photocard polaroid, une photo frame, un poster, sept cartes postales, huit photocards ainsi que du CD.
---
---
Toutes les ventes effectuées depuis les enseignes indiquées ci-dessus sont comptabilisées pour les classements français (le SNEP) et contribuent donc à la popularisation du groupe BTS en France.
BE
L'album est maintenant disponible sur toutes les plateformes de streaming !
---